Professional Builders Cleaning Services in South Melbourne
It would be an understatement to say that all construction works are very messy. It doesn't matter if the project is of a large-scale commercial construction or a small-medium scale home renovation /extension, once the work is done, there will be ample dust, debris, powdery chemicals and hazardous metals lying around.
The on-site workers spend the majority of their planning and effort in the construction work, and so they rarely get the time or have the will to clean up your property be it nearing its completion or after the work. And honestly speaking they shouldn't have to bother about it.
But as the owner of the property; it is your responsibility to get it cleaned properly and preferably with the help of professional cleaners operating near you.
This brings to the important question – "Are you looking for a licenced and trained team of professional builders cleaning experts in South Melbourne to remove the accumulated dust, dirt and other construction work waste?"
If so, then look no further than CLEAN HOUSE MELBOURNE –Who Pledges to neaten up and Transform Your Construction Site on the Same-Day!
As your ever-reliable experts also specialise in attention-to-detail builders cleaning services in and around South Melbourne; we deliver you the most viable and unique solution to one of your life's biggest disruptions – building or renovating!
Our builders cleaning specialists will clean up your construction/renovation site and will not leave till every trace of dirt, waste and hazardous components are properly removed.
We have all the necessary cleaning tools, equipment, products and prior experience to deliver to 5-Star cleaning quality and leave your property looking neat and inviting.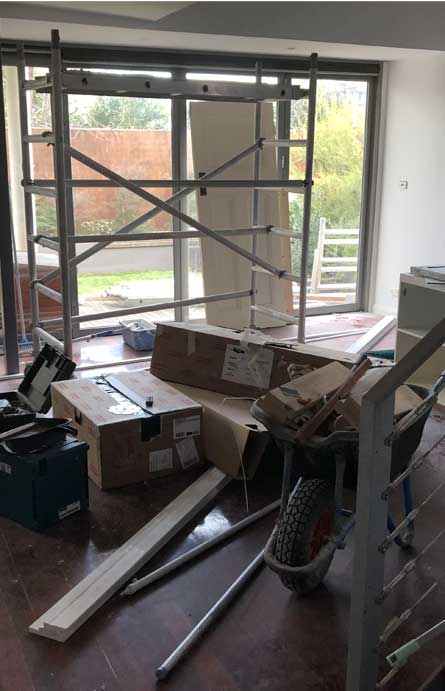 What Includes In Our Builders Cleaning Service Offered in South Melbourne?
In sharp contrast to your spontaneous periodic house cleaning, our skilled builders' cleaners will perform a full-fledged clean-up, meticulously on each nook and corner to ensure no trace of filth even remotely exists.
For Bathrooms 
We will remove all lying loose particles; disinfect the bathtub, showers, sinks, toilets, bathroom floor, window interior, frames and panes, window track, wall lights, toilet roll holders, towel racks, vacuum the floor and mop any other surface having the presence of dust and dirt.
For Bedrooms 
Our specialised cleaners will get rid of all present dust and loose particles along with any risky construction scrap lying idly, comprehensively clean windows (both sides), light fixtures, night lampshades, skirting boards, fire alarm systems, all doors and even properly vacuum the floor.
For Kitchen 
Our cleaners will get rid of all construction debris, dust and hazardous metal/iron components, vacuum the floors, properly mop the surfaces, dust off blinds, deep clean worktops, panes, fixtures window interiors, appliances, cupboard (both inside and out), skirting boards, light fixtures and any other place deserving a thorough clean up.
And Other Areas of Your Property
We will remove and dispose of existing debris, deep clean all entryways, light fixtures, furniture, all-surfaces, fireplace mantles, chimney (if present), windows (both inside and out), switch plates, smoke alarms, skirting boards, dust off your filthy blinds, and properly vacuum all floors, corners, stairs and balconies.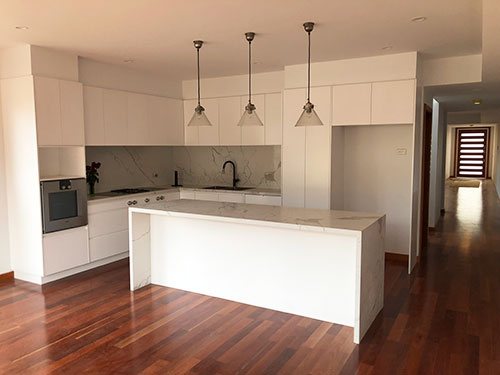 BUT, THAT'S NOT ALL…
Our
proficient builders' cleaning experts operating in South Melbourne
will also –
Remove traces of render splatter from windows, walls and other surfaces
Clean out the grout lines, remove tile and grout haze and paint marks seen on floorboards
Clean exterior soffits and fascias of your new build property and aptly wash balconies and pathways
Book Now Or Enquire More…
CLEAN HOUSE MELBOURNE is operational 7-days a week in South Melbourne (just like in all the other suburbs we deliver our services).
So, if you are looking for trustworthy cleaners to handle the responsibility of sprucing up your newly build construction site/moderately renovated property¸ Get in Touch whenever you see fit.