Professional Commercial Carpet Cleaning Service in Melbourne
A stained carpet in your office that is giving off odours will undoubtedly create a negative impression on the minds of your employees and clients. However, a clean and fresh one that is giving off a nice fragrance will indeed leave everyone impressed. So, if the carpet in your establishment is not pristine clean and you are searching for a company to make it immaculate, welcome to Clean House Melbourne, the top company providing commercial carpet cleaning service in Melbourne.
Unlike other cleaners, our professionals first inspect the carpets to determine the level of dirt and dust that has accumulated inside so that they can efficiently clean them. After that, they begin the cleaning process using state of the art steam cleaning equipment. Then, all you need to do is wait for a few hours to get a mind-blowing result.
Commercial Carpet Cleaning for Hire in Melbourne
Compared to the residential carpets, the ones in business areas are difficult to clean since they experience increased footfall every day. This no doubt leads to more wear and tear. So, if you are planning to make your carpet entirely clean, you will need to put money on a reliable company providing commercial carpet cleaning for hire in Melbourne, and here, Clean House Melbourne is always the perfect choice.
We use industrial-grade steam cleaners to remove stubborn stains, dirt, dust, grease, mould growth and odour from the carpets in the commercial areas. And after the cleaning is over, we apply chemical-free deodorisers on the carpet as a finishing touch. It will then be ready to entice your employees, clients and guests again.
We are trusted by all due to our commitment to providing our clients with impeccable results. On top of that, a friendly attitude and understanding the needs of our clients are two aspects that have made us reach the top when it comes to carpet cleaning. However, if you are looking for a local commercial carpet cleaning service in Southbank, end your search now since we service in the mentioned suburb as well.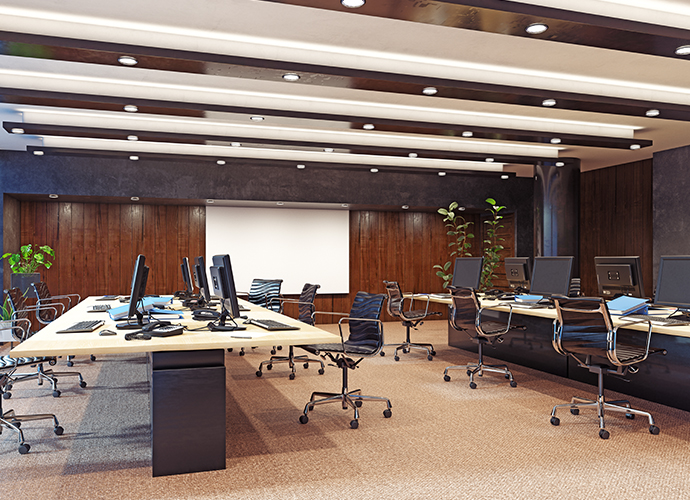 Commercial Upholstery Cleaning Service in Melbourne and Southbank
Our highly trained and insured carpet cleaners are also adept at cleaning all types of commercial upholstery that include sofas, chairs, couches, etc. Here too, our cleaners use the steam cleaning method since it effectively removes dirt, dust, odour etc. from all types of fibres.
Along with the steam cleaning equipment, our cleaners use premium cleaning agents that are devoid of harsh chemicals. So, if you want to restore the appeal of your office upholstery in an eco-friendly way, we are just a call away.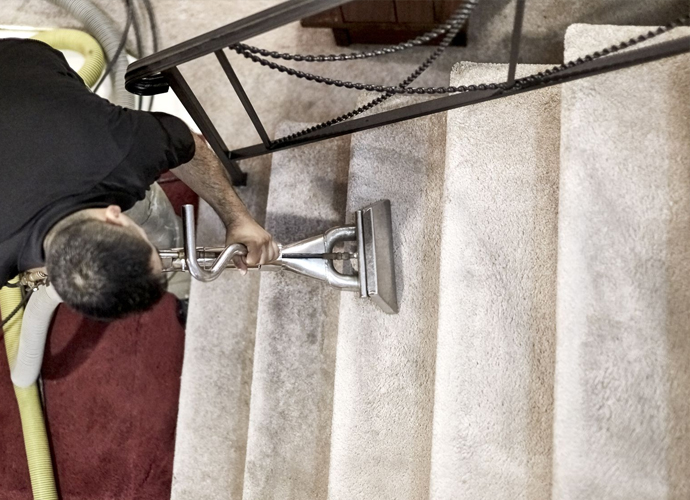 Stairs Steam Cleaning Service in Melbourne and Southbank
One of the most trafficked areas in any business establishment is the stairs. Besides carpets, this is an area with maximum dirt, dust and germs. But by opting for our steam cleaning service in Melbourne and Southbank, you can get it all cleaned by our experts.
By using the steam cleaning method, our professional cleaners will get rid of the particles that have accumulated there. Moreover, since steam eliminates bacteria and viruses, you and your employees will have less chance of getting infected by disease-causing agents that reside deep inside the rugs on the stairs.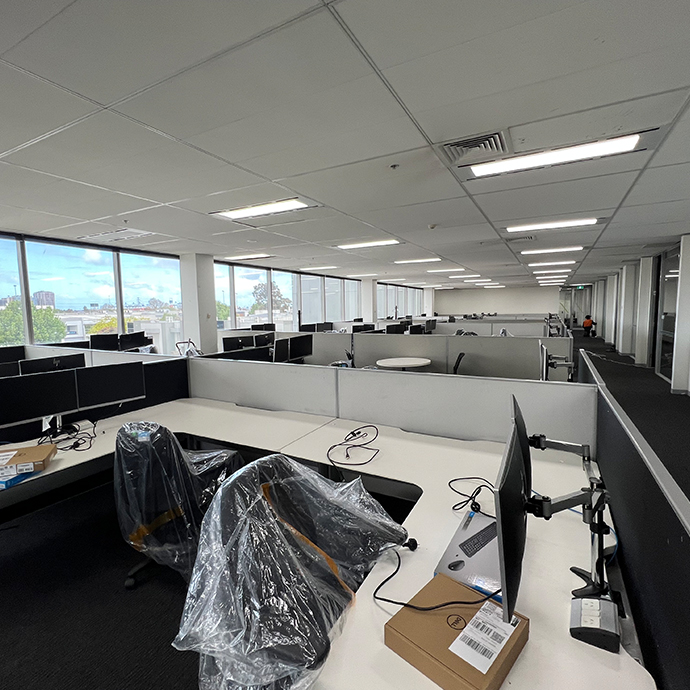 Benefits of Choosing Our Comprehensive Commercial Carpet Cleaning Services
We guarantee that our commercial carpet cleaning service will give you the result that you wanted. Besides, you should choose us since
We clean carpets in the commercial areas with care and attention
You have the option to choose the upholstery and stairs cleaning service as an add-on
From dirt and dust to stains and grease, we remove everything from your carpets
Our commercial carpet cleaners are highly experienced and certified
We are open every day. So you can reach out to us any day regarding our service
We use high-quality cleaning agents for your carpet to achieve the best results
Our executives are available 24/7 to attend to your queries related to our services
We offer no-obligation commercial carpet cleaning quotes on demand
We provide a guarantee for our services. So, if you hire us, expect a fully clean carpet
If you want to know more about our services or the commercial carpet cleaning cost in Melbourne, call us now on 03 8583 9102.
Book Our Carpet Cleaners at an Affordable Price
Clean House Melbourne
is a famed company providing carpet and upholstery cleaning at reasonable prices. So, if you want to book our commercial carpet cleaners in Melbourne today, call us now. To get a quote or send feedback, head over to our website, click the 'Enquire Now' button and fill up the form. Our experts will contact you soon.
Someone who has used our service said:
I had a bad emergency, a spill on my carpet at night! I requested a steam clean for the next morning, and
Clean House Melbourne
actually reorganised the day's schedule to fit me in! I daresay I have never encountered better or faster service, WOULD RECOMMEND TO ALL MY FRIENDS! Thank you so much to the whole team!
Sophie Dubois

I was impressed with their professionalism! It was super easy to book the service and they did an outstanding job making the carpets look like new again. I definitely recommend them!!
Charles Coleman