For many people who plan for renovating a commercial or residential space an important thing that they forget to do is hire an expert beforehand for post-remodelling cleaning. They think that cleaning the property once the renovation work is complete is an easy task and they can manage it well. But what they don't understand is that post renovation cleaning in Melbourne is not just about sweeping and mopping the floors. It is much more than that.
Now if you want to get the best idea about why cleaning a newly renovated property is important and how you can get the best-desired results then it is better to check out the points that are explained in detail below.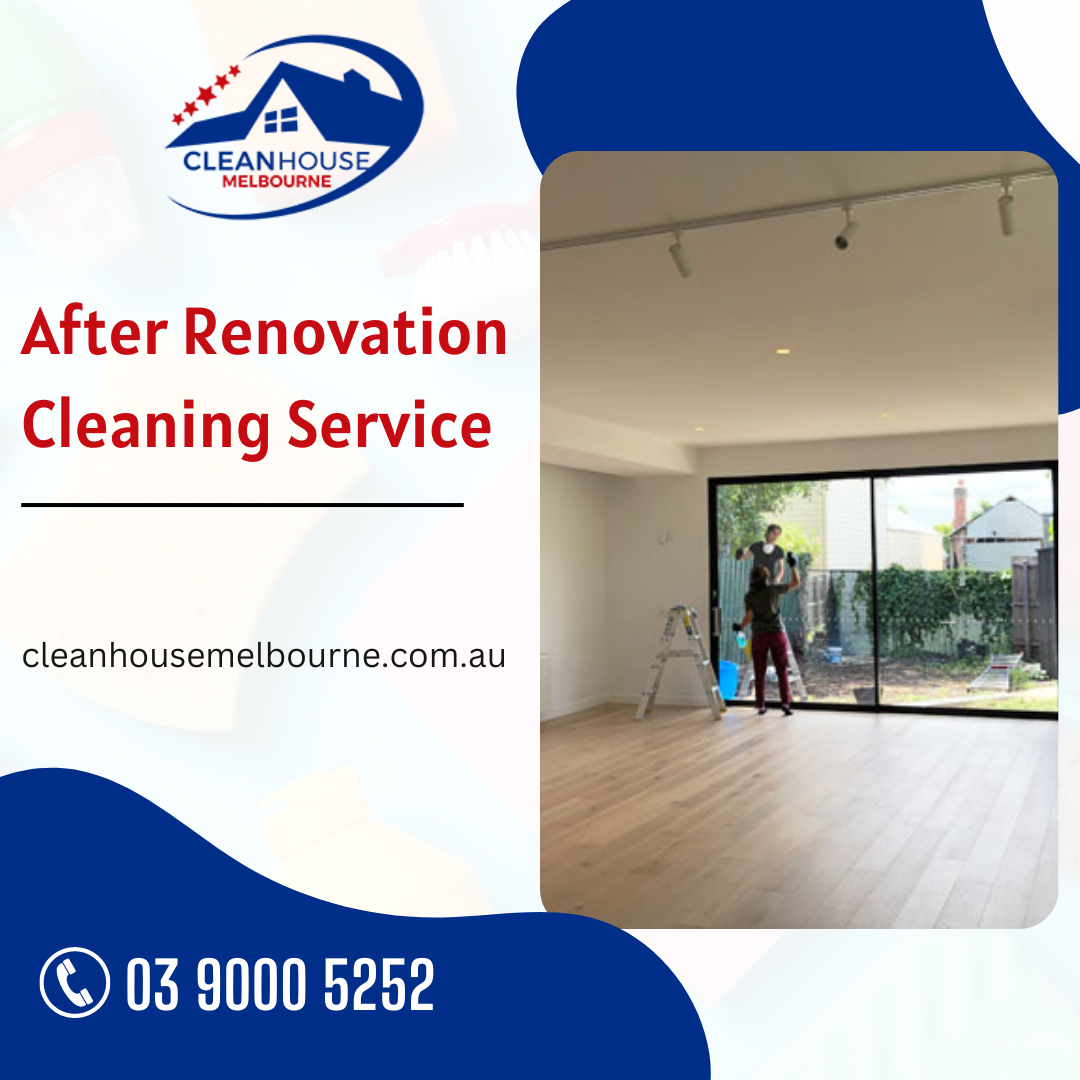 Importance of After Renovation Cleaning Service
Cleaning the property after renovation is highly important to get rid of dirt, dust, mould, harmful bacteria, etc. After all, providing a safe and healthy environment for your loved ones should be your main priority and for this cleaning the space beforehand is vital.
A well-maintained and clean property have more value in the market in comparison to the other.
There are a lot of materials that the contractors might have used for renovating your property such as wood, screws, plastic, windows frame and pane, etc.

Renovation cleaning

is therefore important so that the tiny pieces of a glass pane, screw, tiny broken wooden pieces, etc. that are lying on the floors are thoroughly cleaned. In this way, you can also protect your family members and children from getting hurt. 
It has also been seen that a well-cleaned and maintained home helps people to improve their health, perform their duty well and have peace of mind.
The other reasons to clean your property after the renovation work is complete are to prevent allergies and illness, boost mental health and much more. For this, you can only rely on professional cleaners who specialise in offering a great service.
Hiring professionals for after renovation cleaning in Melbourne is the best decision you can make to get the desired result. Since they are highly trained, and experienced and do specialise in offering best class cleaning service hence you can trust them. One of the most important reasons to hire experts for the post-renovation cleaning task is that they don't hesitate to offer a warranty for the service. So you can be sure of getting quality cleaning results.
The expert cleaners of Clean House Melbourne can help you in keeping your newly renovated property in the best condition by offering top-class cleaning services. Our team are highly trained and experienced who are always available round the clock to provide exceptional cleaning results. The kind of services that we specialise in offering are post renovation cleaning in Melbourne, decluttering service, luxury cleaning, commercial and after-party cleaning and much more. To get the best idea about our cleaners and services which we offer you can check our website. To book an appointment with us you just have to give us a call at 03 9000 5252.