When people have to clean their home and office space they do make all the hard efforts. From buying the latest tools, equipment and eco-friendly cleaning solutions to managing the task on their own they make sure that they get the best result. But when it comes to Venetian blinds cleaning in Melbourne they find it tough to handle it. While most of them just clean it with a cloth, the other uses brooms. However, they are not able to remove the dirt, dust and most importantly tough stains to make the blinds look shiny.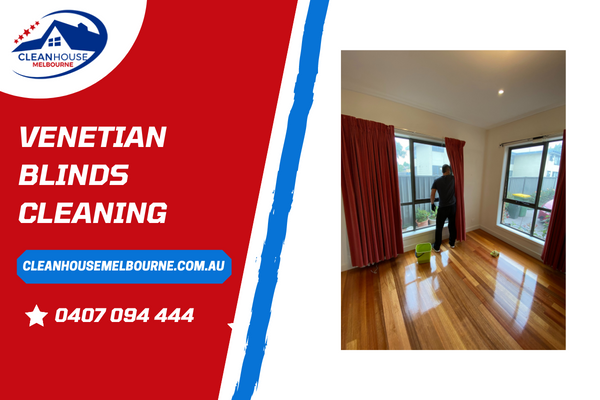 If you are planning to clean the Venetian blinds in Melbourne on your own then there are a few important things that you must do. Otherwise, you won't be successful in getting the best possible result and end up wasting your time and effort. To get the right idea about what needs to be done when it comes to cleaning the window shutters you must check out the points that are mentioned below.
Tips To Clean The Blinds
Buying the right cleaning tools and equipment that professional Venetian blind cleaners in Melbourne are highly important. You must have a window blind duster, baking soda, microfiber cloths, dishwashing liquid, a bucket of warm water, etc. If you don't want to waste your time and energy then regular cleaning of blinds is a must. You should take some time out of your busy schedule to manage the cleaning services in Melbourne on your own.
Getting rid of minor stains right on time is the best thing that you can do. You need to understand that the longer the stain will sit on the blinds the tougher it will become for you to remove it. At that time you will find it hard to get rid of it and there is no guarantee whether you will be successful or not. So if you don't want to waste your time then you must hire the experts for Venetian blinds cleaning in Melbourne.
Deep cleaning the blinds is another smart way to get rid of dust and dirt and maintain their shine that an expert Venetian blind cleaner in Melbourne recommends. You have to remove it from the window frame, put it in a bucket of warm water, add some detergent and if needed baking soda or vinegar, and leave it for 15 to 20 minutes. After this, you can use a micro-fibre or a soft cloth to rub the blinds gently. Once the cleaning process is complete you should keep it outside to dry before using it again.
Remember that you must only manage the blind cleaning task if you have time and experience. Otherwise, you might end up damaging it and this can turn out to be costly. Hence hiring professional cleaners for Venetian blind cleaning near Southbank is one of the best decisions that you can take without having to face any kind of issue.
The professional and experienced cleaners of Clean House Melbourne have great skills to offer a top-class cleaning service. You can easily hire us for pre-sale cleaning, spring cleaning, housekeeping services, regular house cleaning, decluttering services, luxury cleaning, Venetian blinds cleaning in Melbourne and much more. One of the best parts of hiring us is that we use the latest tools and eco-friendly cleaning solutions, follow all the safety measures and take precautions to offer top-notch service at an affordable price.