The holidays are a time for joy, family gatherings, and making memories that last a lifetime. However, amidst the festive cheer, the daunting task of cleaning and preparing your home for the celebrations can often dampen the spirit. As the to-do list grows with holiday preparations, finding the time and energy for thorough cleaning can be a challenge. This is where one-off cleaning services come to the rescue, offering stress-free, time-saving solutions to ensure your home is sparkling and ready for the festivities. Let's explore how one-off cleaning services can be the secret ingredient to a joyful and hassle-free holiday season.
The Importance of Seasonal Deep Cleaning:
Amidst the bustling holiday preparations, it's crucial not to overlook the significance of a thorough seasonal deep clean. With the winter season's arrival, ensuring a hygienic and welcoming environment for your guests becomes paramount. Seasonal deep cleaning allows you to eliminate hidden germs and allergens, creating a healthier and more pleasant atmosphere for your loved ones to enjoy.
Efficient Time-Saving Solutions:
Holiday Cleaning Tips — One-off cleaning Services can significantly reduce your workload during the busy holiday season. With their professional expertise and specialised tools, they can swiftly tackle even the most challenging cleaning tasks. By entrusting your cleaning responsibilities to the hands of experts, you can reclaim valuable time that can be better spent savoring the joys of the season with your family and friends.
Professional Cleaners for Christmas — Leveraging the expertise of professional cleaners for Christmas ensures that every nook and cranny of your home receives the attention it deserves. From meticulously dusting the corners to sanitising high-traffic areas, these professionals possess the skills to deliver exceptional results, leaving your home immaculate and inviting.
Savour the Season with Stress-Free Holiday Cleaning: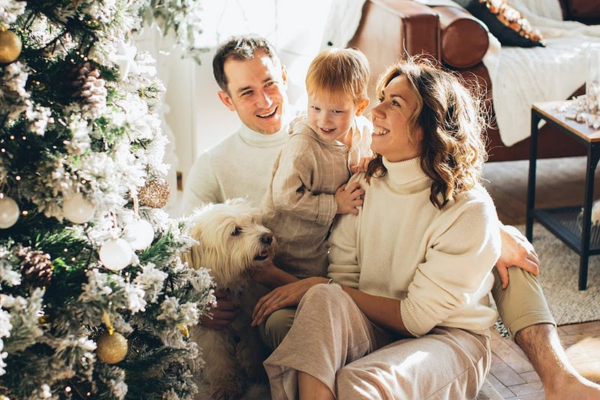 Stress-Free Holiday Cleaning is no longer a distant dream but a reality with the assistance of one-off cleaning services. These professionals understand the unique demands of the holiday season and strive to alleviate the burden of cleaning from your shoulders. With their comprehensive approach and attention to detail, you can enjoy a worry-free and blissful holiday experience, knowing that your home is in capable hands.
Preparing Your Home for Christmas — As the excitement for Christmas builds, preparing your home becomes a top priority. One-off cleaning services can assist you in creating a warm and inviting ambiance, setting the perfect stage for the celebrations ahead. Their meticulous cleaning techniques and dedication to perfection ensure that your home exudes a welcoming charm that resonates with the festive spirit.
Avail Holiday Cleaning Discounts for Added Value:
Many cleaning services offer exclusive Holiday Cleaning Discounts, making it even more enticing to opt for their one-off cleaning packages. These discounts not only provide cost-effective solutions but also encourage homeowners to prioritise a comprehensive cleaning regimen without exceeding their budget. Embracing these cost-saving opportunities enables you to revel in a beautifully cleaned home without worrying about financial strain.
Cleaning for Festive Homes — Transforming your home into a festive haven requires meticulous attention to detail, including intricate cleaning processes. One-off cleaning services are equipped with the knowledge and tools to enhance the aesthetic appeal of your home, ensuring that every corner reflects the joy and warmth of the holiday season. From polished surfaces to spotless floors, these professionals work tirelessly to create a picturesque setting for your cherished celebrations.
In the midst of the holiday chaos, it's crucial to prioritise the essence of the season and cherish moments with your loved ones. One-Off Cleaning Services can play a pivotal role in ensuring that you Savour the season without being bogged down by the burden of cleaning. By offering efficient, stress-free, and time-saving cleaning solutions, they allow you to create lasting memories in a pristine and welcoming environment. Embrace the convenience of professional cleaners for Christmas, and let your home radiate the magic of the holidays while you bask in the joy of the festive season.
As you gear up for a memorable Christmas celebration, prioritise a stress-free and immaculate home with our expert holiday cleaning tips. Don't let cleaning tasks overshadow the joy of the season. Implement our time-saving solutions and embrace the magic of the festivities without worrying about the cleanliness of your home.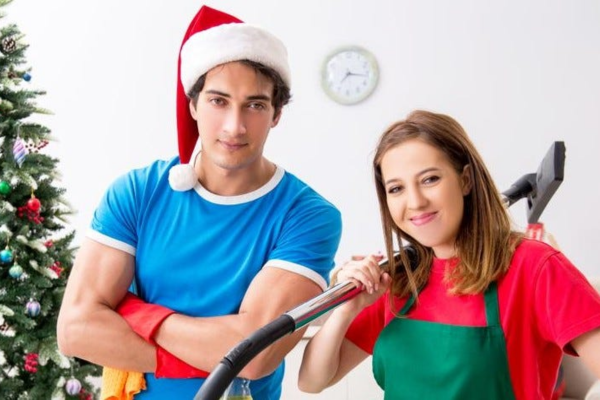 For those seeking professional assistance in Melbourne, call us today at 03 8583 9102 or visit cleanhousemelbourne.com.au to ensure your Christmas Home Cleaning is in capable hands. Let us help you create a welcoming and hygienic space that truly embodies the spirit of the holidays. Book our services now and experience the delight of a sparkling home this Christmas!