Fruit Shop COVID Cleaning Services in Melbourne
Do you have an establishment where you sell fruit and want to get it cleaned by professional cleaners to keep it protected from the novel coronavirus? Let Clean House Melbourne do the necessary since we have the knowledge and resources to effectively eliminate the pathogen from shops. Thus, if you want to protect yourself, your customers and employees from contracting the virus from your establishment, get in touch with us to book our fruit shop COVID cleaning service in Melbourne today.
The novel coronavirus generally gets accumulated on the surfaces and stays active for a long time. And since it is highly contagious, it gets adhered to the hands when someone touches the surface. After that, it can easily find its way inside the human body through the nose or the eyes. Therefore, all surfaces in your fruit shop will have to be cleaned thoroughly. But don't get anxious as our cleaners are adept at removing the pathogen efficiently. They are trained and have the necessary knowledge of cleaning establishments methodically to get rid of the disease-causing agent.
Fruit Shop COVID Deep Clean Service in Melbourne
When you book our fruit shop COVID deep clean service in Melbourne, our cleaners will inspect your establishment and create a cleaning checklist first so that they can effectively remove the microorganisms lodged in the surfaces. And since deep cleaning involves thorough washing of the high-touch surfaces, our cleaners will use the recommended cleaning agents.
For cleaning your fruit shop, our cleaners will follow the COVID cleaning protocols. That is, they will wear masks, PPE kits, gloves, goggles, etc. to keep themselves safe from disease that is now causing the pandemic.
Most Reliable Fruit Shop COVID Cleaning Service
To get a fruit shop COVID cleaning service quote, give us a call or click the 'Enquire Now' button to send us the queries that you would like us to solve regarding our services.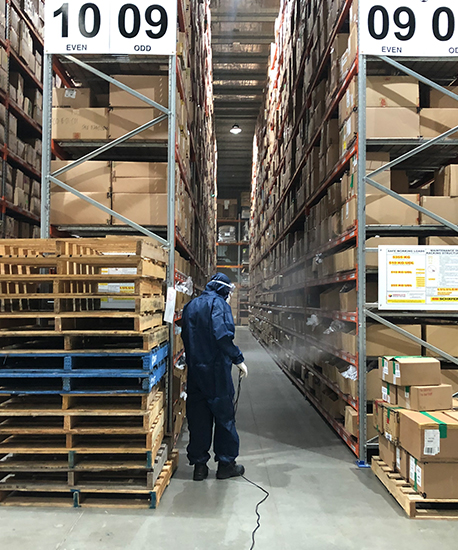 Why Choose Our Fruit Shop COVID Cleaning Service?
The fruit shop COVID cleaners in Melbourne from Clean House Melbourne will clean all the areas in your establishment that includes
Shelves
Counters
Carts
Display Cases
Bathroom
Windows
Furniture
Desks and Furniture
Other High Touch areas
When these areas are thoroughly cleaned, the virus will be eliminated, and thus, you, your employees and customers can be safe.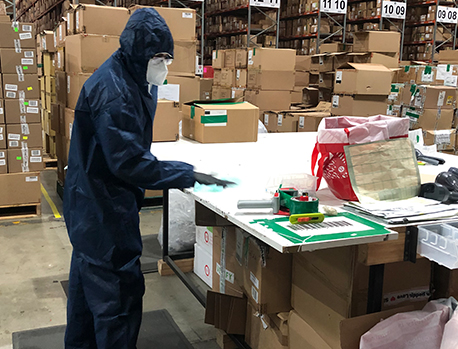 Fruit Shop COVID Disinfection in Melbourne
After cleaning your establishment, our cleaners perform fruit shop COVID disinfection in Melbourne. Here, they will be using premium sanitisers to keep the high touch areas such as switchboards, doorknobs, handrails, etc. free of the novel coronavirus.
These microorganisms are killed instantly whenever they come in contact with these sanitisers. Therefore, this disinfection process is necessary after cleaning your shop.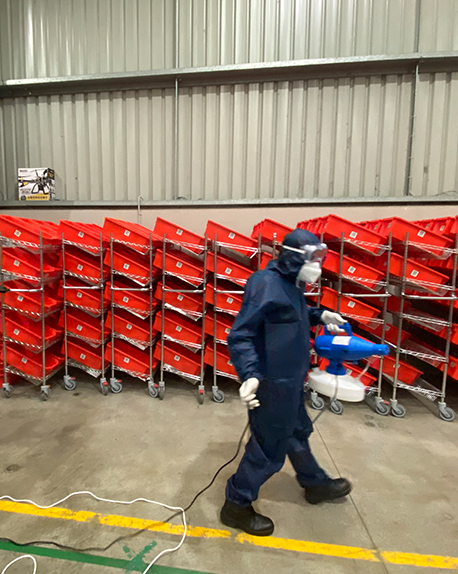 Why Choose Our Fruit Shop COVID Cleaning Service?
Our fruit shop COVID cleaning and disinfection service is highly popular since
Our cleaners follow recommended safety protocols when cleaning fruit shops
Our professionals COVID clean the nook and crannies of your fruit shop
We use disinfectants that are recommended by competent authorities
Our specialists systematically COVID clean fruit shops
We clean establishments on all days, including holidays
We guarantee a clean and safe establishment with our services
Call us or drop an email if you have queries or want to book an appointment with our expert cleaners today.
Areas Covered
Fruit Shop Covid Disinfection Brooklyn
Fruit Shop Covid Disinfection Kingsville
Fruit Shop Covid Disinfection Maidstone
Fruit Shop Covid Disinfection Tottenham
Fruit Shop Covid Disinfection West Footscray
Fruit Shop Covid Disinfection Albanvale
Fruit Shop Covid Disinfection Kealba
Fruit Shop Covid Disinfection Kings Park
Fruit Shop Covid Disinfection St Albans
Fruit Shop Covid Disinfection Ascot Vale
Fruit Shop Covid Disinfection Highpoint City
Fruit Shop Covid Disinfection Maribyrnong
Fruit Shop Covid Disinfection Travancore
Fruit Shop Covid Disinfection Keilor Downs
Fruit Shop Covid Disinfection Keilor Lodge
Fruit Shop Covid Disinfection Taylors Lakes
Fruit Shop Covid Disinfection Watergardens
Fruit Shop Covid Disinfection Airport West
Fruit Shop Covid Disinfection Keilor Park
Fruit Shop Covid Disinfection Covid Disinfection Niddrie
Fruit Shop Covid Disinfection Glenroy
Fruit Shop Covid Disinfection Hadfield
Fruit Shop Covid Disinfection Oak Park
Fruit Shop Covid Disinfection Broadmeadows
Fruit Shop Covid Disinfection Dallas
Fruit Shop Covid Disinfection Jacana
Fruit Shop Covid Disinfection Brunswick South
Fruit Shop Covid Disinfection Brunswick West
Fruit Shop Covid Disinfection Moonee Vale
Fruit Shop Covid Disinfection Moreland West
Fruit Shop Covid Disinfection Fawkner
Fruit Shop Covid Disinfection Craigieburn
Fruit Shop Covid Disinfection Donnybrook
Fruit Shop Covid Disinfection Mickelham
Fruit Shop Covid Disinfection Roxburgh Park
Fruit Shop Covid Disinfection Kalkallo
Fruit Shop Covid Disinfection Sunshine
Fruit Shop Covid Disinfection Melton
Fruit Shop Covid Disinfection Mitchell Shire
Fruit Shop Covid Disinfection Yarra Ranges
Fruit Shop Covid Disinfection Cardinia
Fruit Shop Covid Disinfection Sunbury
Fruit Shop Covid Disinfection Mernda
Fruit Shop Covid Disinfection Whittlesea
Fruit Shop Covid Disinfection Strathewen
Fruit Shop Covid Disinfection Whyndham
Fruit Shop Covid Disinfection Casey
Fruit Shop Covid Disinfection Moreland
Fruit Shop Covid Disinfection Hume
Fruit Shop Covid Disinfection Darebin
Fruit Shop Covid Disinfection Hobsons Bay
Fruit Shop Covid Disinfection Altona Meadows
Fruit Shop Covid Disinfection Laverton north
Fruit Shop Covid Disinfection Laverton
Fruit Shop Covid Disinfection Hoppers Crossing
Fruit Shop Covid Disinfection Deer Park
Fruit Shop Covid Disinfection Keilor
Fruit Shop Covid Disinfection Altona
Fruit Shop Covid Disinfection Werribee
Fruit Shop Covid Disinfection Wyndham Vale
Fruit Shop Covid Disinfection Tarneit