Airbnb Covid Deep Cleaning & Disinfection Services in Melbourne
If you are looking for a cleaning company that has helped its clients acquire the 5-star AirBnB rating persistently in Melbourne, you search ends at Clean House Melbourne. Ever since we started conducting Airbnb cleaning, we have striking excellence with some highly effective and picture perfect cleaning as per the Airbnb standards.
However, after the relaxation of the lockdown following the COVID 19 pandemic, when businesses resumed, we have taken our Airbnb cleaning to an altogether new level. While carrying out the cleaning we have incorporated all the COVID cleaning norms to add some extra layer of hygiene and cleanliness, health safety and security. Thus, when it comes to Airbnb COVID cleaning in Melbourne, we are next to none, in terms of perfection and hygiene.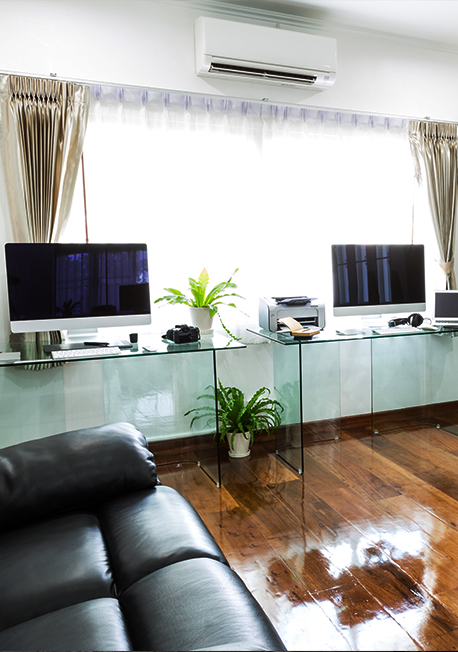 What makes our Airbnb Covid cleaning in Melbourne the most acclaimed?
Besides sticking to the structure and norms of Airbnb cleaning, we now take some extra precautions to ensure cleanliness. For instance:
Our cleaning experts will use the best and the latest cleaning tools that are approved by the Government of Victoria. Besides, the cleaning procedures that are adapted to carry out Airbnb COVID deep clean in Melbourne are different. Apart from the regular deep cleaning, our experts will also be carrying out fogging and disinfection service, to reach out to every nook and cranny while carrying out the cleaning.
We will be using hospital-grade cleaning products that are approved by the government.
While carrying out the Airbnb COVID cleaning services in Melbourne, our experts use every type of protective gear, like the gloves and the mask, the face shield and even the special boots and the PPEs to ensure they are never the source of any contamination.
They are thoroughly trained and they are regularly subjected to medical tests. Any Airbnb Covid Cleaners in Melbourne, showing any symptoms that have similarity to that shown by a COVID patient are taken off the roster and sent in quarantine.
Thus, when it comes to offering Airbnb Covid cleaning and disinfection service in Melbourne, we are the best, living up to the requirement of Airbnb Cleaning in this critical time, thereby ensuring that you keep on receiving guests continuously. We also ensure you are never found wanting when it comes to satisfying your guests and meeting the Airbnb cleaning and hygiene standards.
What makes you wait then, if you are in pursuit of a name that offers Airbnb COVID cleaning & sanitisation in Melbourne?
Call us now to let us know your needs. Or you can get an online, free quote before you put stakes on us.
Why make us the Best Airbnb COVID cleaning services in Melbourne?
Firstly, we are a highly reputed company with years of experienced and a solid infrastructure that ensures spotless Airbnb COVID cleaning and disinfection in Melbourne
We are a fully insured company and all our cleaning experts are licensed and bonded
They are thoroughly trained in COVID cleaning with specialisation in Airbnb COVID Cleaning
Despite being the best in terms of quality, our services come at reasonable rate
We know your urgency and hence will have a very short Turn Around Time to meet your needs of the hours.
All throughout, we maintain maximum transparency, keeping our clients in the loop to let them know the cleaning steps we take and the logic behind.
If all these do not make Clean House Melbourne the best Airbnb COVID cleaning services in Melbourne, what else will?
Areas Covered
Airbnb Covid Disinfection Brooklyn
Airbnb Covid Disinfection Kingsville
Airbnb Covid Disinfection Maidstone
Airbnb Covid Disinfection Tottenham
Airbnb Covid Disinfection West Footscray
Airbnb Covid Disinfection Albanvale
Airbnb Covid Disinfection Kealba
Airbnb Covid Disinfection Kings Park
Airbnb Covid Disinfection St Albans
Airbnb Covid Disinfection Ascot Vale
Airbnb Covid Disinfection Highpoint City
Airbnb Covid Disinfection Maribyrnong
Airbnb Covid Disinfection Travancore
Airbnb Covid Disinfection Keilor Downs
Airbnb Covid Disinfection Keilor Lodge
Airbnb Covid Disinfection Taylors Lakes
Airbnb Covid Disinfection Watergardens
Airbnb Covid Disinfection Airport West
Airbnb Covid Disinfection Keilor Park
Airbnb Covid Disinfection Covid Disinfection Niddrie
Airbnb Covid Disinfection Glenroy
Airbnb Covid Disinfection Hadfield
Airbnb Covid Disinfection Oak Park
Airbnb Covid Disinfection Broadmeadows
Airbnb Covid Disinfection Dallas
Airbnb Covid Disinfection Jacana
Airbnb Covid Disinfection Brunswick South
Airbnb Covid Disinfection Brunswick West
Airbnb Covid Disinfection Moonee Vale
Airbnb Covid Disinfection Moreland West
Airbnb Covid Disinfection Fawkner
Airbnb Covid Disinfection Craigieburn
Airbnb Covid Disinfection Donnybrook
Airbnb Covid Disinfection Mickelham
Airbnb Covid Disinfection Roxburgh Park
Airbnb Covid Disinfection Kalkallo
Airbnb Covid Disinfection Sunshine
Airbnb Covid Disinfection Melton
Airbnb Covid Disinfection Mitchell Shire
Airbnb Covid Disinfection Yarra Ranges
Airbnb Covid Disinfection Cardinia
Airbnb Covid Disinfection Sunbury
Airbnb Covid Disinfection Mernda
Airbnb Covid Disinfection Whittlesea
Airbnb Covid Disinfection Strathewen
Airbnb Covid Disinfection Whyndham
Airbnb Covid Disinfection Casey
Airbnb Covid Disinfection Moreland
Airbnb Covid Disinfection Hume
Airbnb Covid Disinfection Darebin
Airbnb Covid Disinfection Hobsons Bay
Airbnb Covid Disinfection Altona Meadows
Airbnb Covid Disinfection Laverton north
Airbnb Covid Disinfection Laverton
Airbnb Covid Disinfection Hoppers Crossing
Airbnb Covid Disinfection Deer Park
Airbnb Covid Disinfection Keilor
Airbnb Covid Disinfection Altona
Airbnb Covid Disinfection Werribee
Airbnb Covid Disinfection Wyndham Vale
Airbnb Covid Disinfection Tarneit