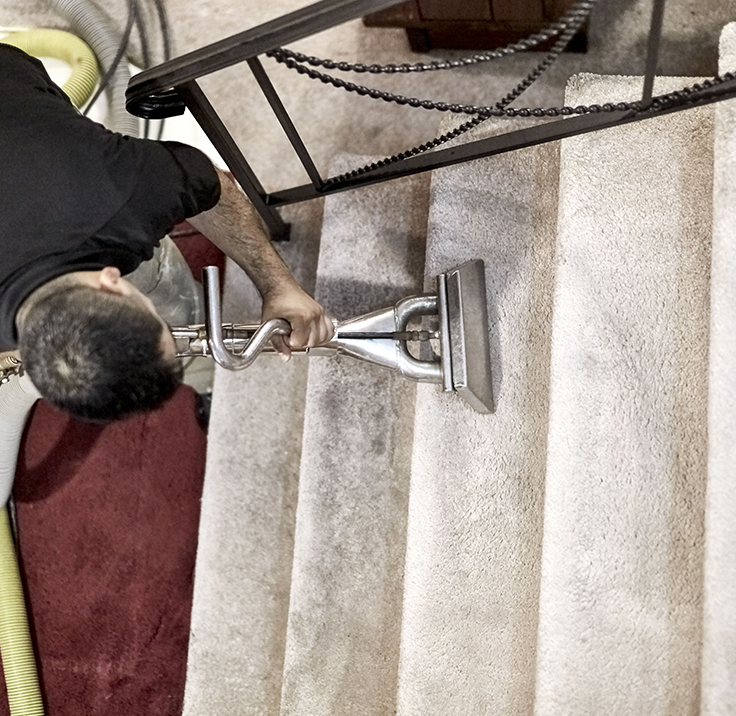 Best Stairs Carpet Cleaners in Melbourne
Are you looking for Stair carpet cleaners in Melbourne? Worry no more, because you can now hire carpet cleaners for stairs in Melbourne, experience and top-quality services will have your stairs sparkling clean quickly – expect nothing short of an outstanding outcome!
Stairs can quickly accumulate dust, dirt, staining and mould that is difficult to get rid of in one go; particularly if your carpet requires professional deep cleaning services. In order to achieve spotless stairs, you will require professional deep cleaning and you will need to hire a stairs carpet cleaning service in Melbourne.
Our methods in Stairs Carpet cleaning in Melbourne, all solutions we employ are eco-friendly and provide only optimal care for both you and your health.
Your unique cleaning requirements will be addressed efficiently. Everything will be tailored specifically for your stair or home and our cleaners use proven techniques and effective agents to get them spotless quickly!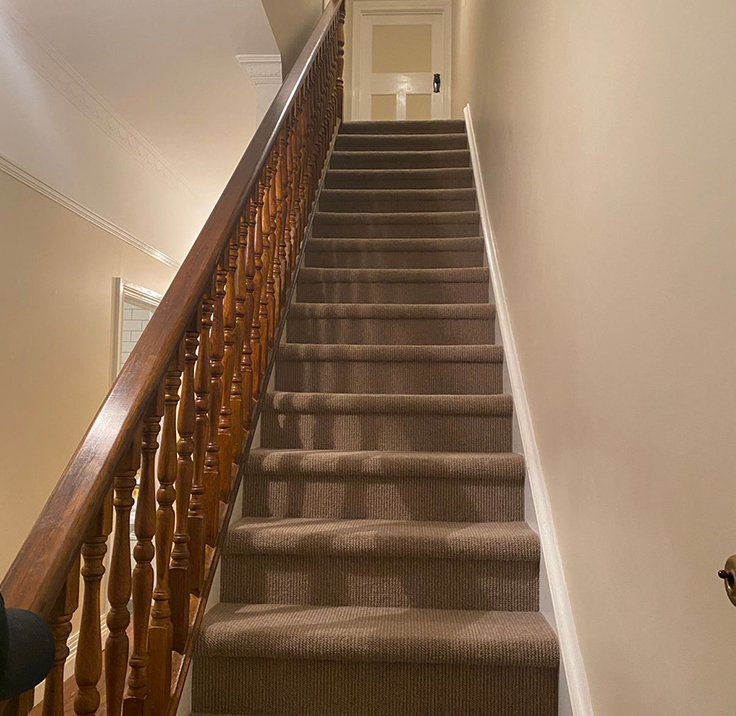 Why Hire Our Stair Carpet Cleaners?
You should hire our carpet cleaners in Melbourne because:
They can complete it in a day
Our experts use eco-friendly cleaning solutions on your carpet stairs for optimal results.
They use cutting-edge tools and techniques for cleaning the carpet stairs.
What makes us the best stair carpet cleaners in Melbourne?
At Stairs Carpet Cleaning Service in Melbourne, we take great pleasure in offering clients an unrivalled level of quality service. Our cleaners are all experienced experts when it comes to carpet cleaning – their expertise includes years of training and experience that allow them to remove even tough stains or dirt from staircase carpets, leaving your staircases looking brand new!
At our cleaning company, we know your home is your sanctuary, which is why our cleaners take great care when cleaning staircase carpets to ensure there is no damage done to your property or carpet fibres. To achieve optimal results for you we utilize only top cleaning methods, tools and products available today to deliver our services effectively and quickly.
Furthermore, we recognise that every carpet requires its own tailored approach for optimal cleaning results. As such, we tailor our methods of carpet care according to its type. Furthermore, advanced technologies and cleaning products work hand in hand to guarantee complete and thorough carpet care without incurring damage in any form.
At our core, our focus lies on offering outstanding services to our clients; with expert cleaners who treat your home like it were their own and tailor cleaning methods and technologies specifically for each job to achieve outstanding results – guaranteeing customer satisfaction with each service provided by us.
FAQs About Our Stairs Carpet Cleaning in Melbourne
How long it will take to complete the stairs carpet cleaning in Melbourne?Since most carpets accumulate a great deal of grit and dust over time, the process could take us some time. But our Stair carpet cleaners in Melbourne can complete it as quickly as possible.
What are the methods they use in cleaning?Our Stair carpet cleaners in Melbourne use a lot of methods to clean and make your stairs spotless. We use various tools, eco-friendly cleaning solutions, vacuuming and steaming methods, along with vacuum bags to remove all dust mites or allergens that might exist within an environment.
Will your solutions have any adverse effect on our home?No. Because when it comes to cleaning carpets or any parts of your home, we always use eco-friendly solutions, which are safe for your health.
How much is the cost of hiring stair carpet cleaners?To receive the exact amount of the stairs carpet cleaning service in Melbourne, you should give us a call or you can send us an email for the quotations.
At Stairs Carpet Cleaning Service in Melbourne, we understand you may have questions or issues with regard to our team or services offered; that is why our customer service team stands ready to address all inquiries from customers about Stairs Carpet Cleaning Service or related matters.
If you have any inquiries or would like assistance from one of our friendly team members, feel free to email cleanhousemelbourne@gmail.com, where our staff will promptly reply with their answers or give a call on 03 9000 5252 where someone would be more than willing to assist!
Don't wait; get in touch with us immediately with any inquiries or reservations for services today, and witness first-hand the difference our expert cleaners make to your staircase carpets!