LISTEN OUR FULL BLOG VIA PODCAST, JUST CLICK BELOW
There will be a need for a good cleaning service by healthcare facilities like old age care facilities. Cleanliness is very important to the general well-being of the residents in age care homes. The method of cleaning will also have an effect on the organization's efficiency, standards, as well as the level of satisfaction gotten by the occupants.
Cleaning requirements for adult care facilities are different. They need the services of a company that is knowledgeable enough to keep a high standard of cleanliness as well as hygiene in the adult care environment.
The next question that comes in mind is – how to choose the best cleaning service for aged care home? This is the purpose of writing this article. Clean House Melbourne uses this post to enlighten our readers how to choose the best aged cleaning service.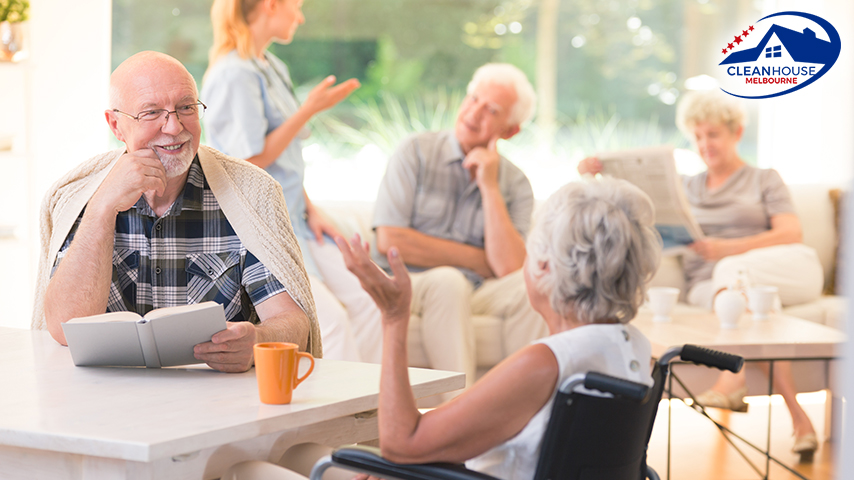 Tips to hiring a Cleaning Service for Aged Care Home
It is not about hiring professional cleaners but hiring the right one for the purpose. Not every cleaner is experienced in cleaning aged care homes because of its attention to details required.
Make sure the following tips are put into consideration:
It is easier to hire a good cleaning service if the recommendation was given by friends, neighbors, or colleagues. Even though there are differences in each home, family, and budget, obtaining referrals is a very nice way to start the selection process of aged care home cleaning service.
Ask the Important Questions
The majority of reputable cleaning companies will provide free cleaning estimates on the phone or in person. Before you reach this stage, contact the company via a phone call to ask them some important questions. Ask for the number of cleaners in a team, the duration of time needed per housecleaning, the type of cleaning products used, their insurance, and licensing information. All this information will ensure comfort with the cleaning service you choose and meet your expectations for the services rendered.
Performing cleaning services at an adult care facility during working hours requires being at alert for variable factors like residents, staff members, visitors, and objects they used in that facility. The cleaners need to pay much attention to details as it is necessary because of the heightened risk of slipping that can lead to potential injuries. They need to be aware of items like buckets, power cords, as well as other cleaning tools that could serve as obstructions and keep them away from harm's way while doing their job.
Working around Individuals
Cleaning are a part of the daily routine of aged care homes. Since they will contact seniors, adult care workers, or visitors every day, they must observe great discretion with the privacy of residents, respect their interaction with one another, and not hesitate to report any medical assistance as necessary.
Observing Health & Safety Regulations outlined by the Industry
Cleaning service like Clean House Melbourne has the required experience to offer cleaning services in an adult care facility. They know the importance of keeping the general requirements of health, safety, and hygiene in these organizations. This part is important in health and safety awareness as you will know the list of infectious micro-organisms that can be transmitted through cross-contamination. The cleaning process is greatly observed to reduce the risk of spreading disease or infections.
There can be sudden visits and audits at adult care facilities like these to make sure they comply with the quality of government legislation outlined care principles of 2014, and making good use of the appropriate cleaning service nearest to you is advantageous.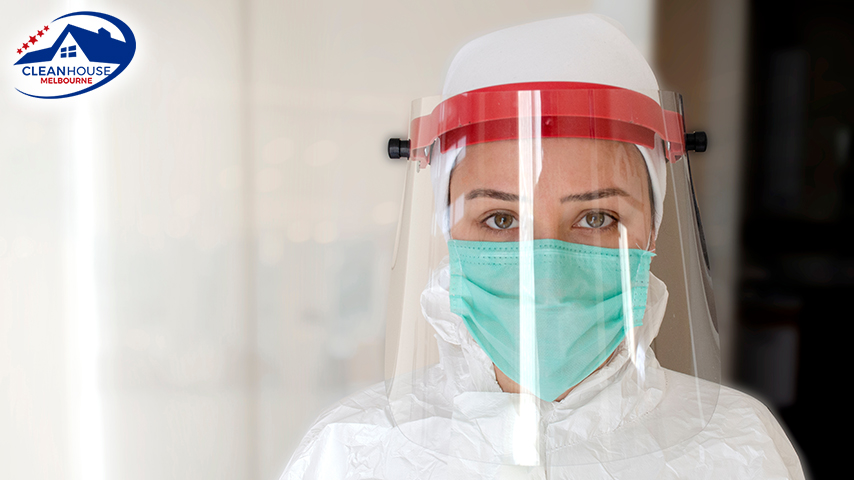 Personal Protective Equipment
Putting on the right personal protective gear and clothing is important to comply with health and safety regulations. Workers must be trained on the proper use of personal protective gear like gloves, safety glasses, gowns and aprons, face masks, shields, and safety shoes.
Specialized Professional Aged Care Cleaning Services for Aged Care Homes
Adult care facilities are currently facing more scrutiny than they had in years in Melbourne. You need to make sure everything is perfectly ready if you want your adult care facility to survive this thorough inspection. You must keep the foods in good condition, the workers adequately-trained, and the property perfectly and regularly cleaned.
Even though we may not have much to offer with the first two, we can make sure that your aged care facility will be well-cleaned with our Aged Care Cleaning Services. Being professional cleaners, we understand the uniqueness and challenging process that comes with cleaning an adult-care facility.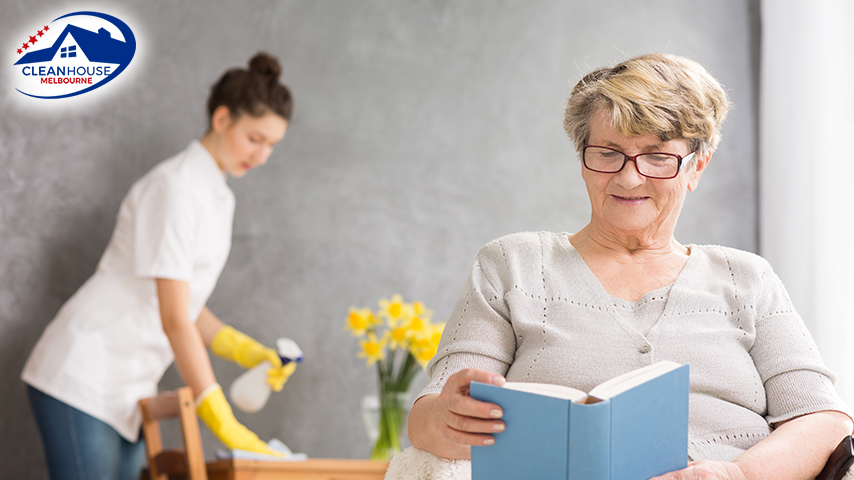 Final Words
What secret do you have that ensures your residents receive the best care possible? Is it food? Your workers' experience? The activities and chances to remain socially active? All these are undoubtedly important; however, you also must make sure that your aged care facility is always clean and healthy. Fortunately for you, we can give you a hand with this.
With our knowledgeable commercial cleaners that perform cleaning on varieties of facilities, including those in the aged care industry, you can be sure we will give your facility the best clean look you desire.
We assure you that we will not skip any process and that your adult care facility will be left spotless after completing our job. Hire our professional cleaning team to have an effective and quality cleaning for your aged care facility.
You can reach us at 0407 094 444 or fill this form to obtain a free quote for your cleaning job today!