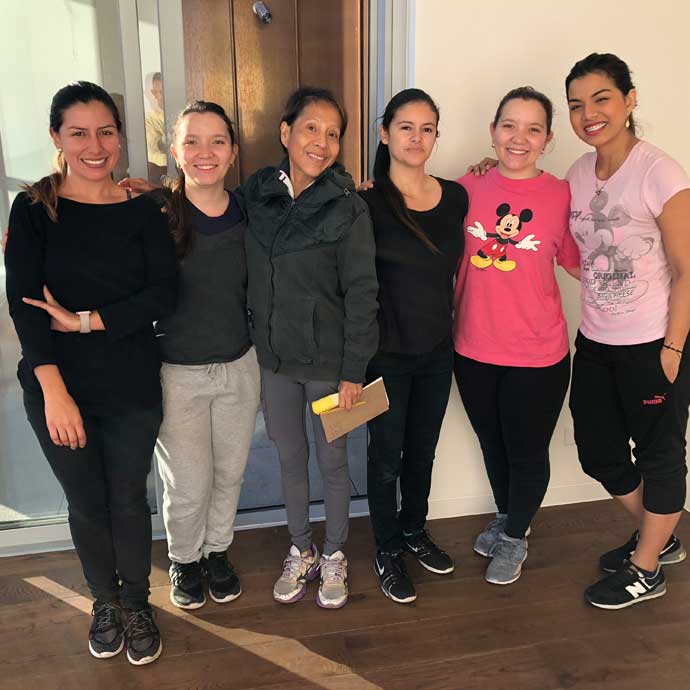 THIS OPPORTUNITY IS GOOD FOR YOU IF …
You are honest and correct in your actions.
You love to clean and to serve others.
You hate being late and planning your time.
You are independent and responsible.
You are very resourceful.
You are looking for stability.
You like to work in a friendly and fraternal environment.
You are proud of your skills and life values.
You love being recognized for your courage and skills.
You are flexible, fast and good at following instructions.
You are available to work until 3 p.m.
If you do not feel identified with these values or do not comply with any of the previous items, please DO NOT APPLY and stop reading. People who do not meet these requirements will be discarded. Don't waste your valuable time!
THIS OPPORTUNITY IS NOT FOR YOU IF …
You are a selfish person.
You hate cleaning and hard work.
You like to change jobs every month.
You don't like working in a group or being told what to do.
You don't have a sense of organization
You are always late, make excuses and always look for shortcuts.
You think cleaning is not a decent job.
You are busy in the morning.
But…
If you are excited by the idea of working and are ready to know more about this opportunity. We are looking for GIRLS LIKE YOU!
Click APPLY immediately before these few spaces are filled. Limited positions!
We have a very limited number of vacancies for cleaning and we reserve them for the BEST CANDIDATES who are in line with our values and want to be part of our prestigious company. Click APPLY NOW. Do not miss it!
Consider yourself very lucky to be able to work with people as beautiful as you!
If you want to know more about us and know a little about the experience of our workers,
CLICK ON THE FOLLOWING LINK:
https://vimeo.com/427986511