Let's face it; house cleaning can be tiring and time-consuming. Up to the point that people come to the dilemma of whether to hire professional cleaners or opt for DIY cleaning. Nevertheless, either option largely depends on several factors as related to each home.
The conditions of some homes may demand the attention of a professional while some household members can handle the cleaning in-house.
For example, if your home surfaces need wiping and light dusting, you should be able to do it on your own. However, one should know that DIY home cleaning will probably consume a lot of time and effort.
If you're a busy person, a regular 8-5 worker, busy with parenting, social activities, or anything else, hiring a professional cleaner may be an option for you to take care of your hard work of home cleaning.
The question now is… which option is better for your case? DIY Cleaning or professional cleaning?
Let's take a look at the two options to help you make an informed decision.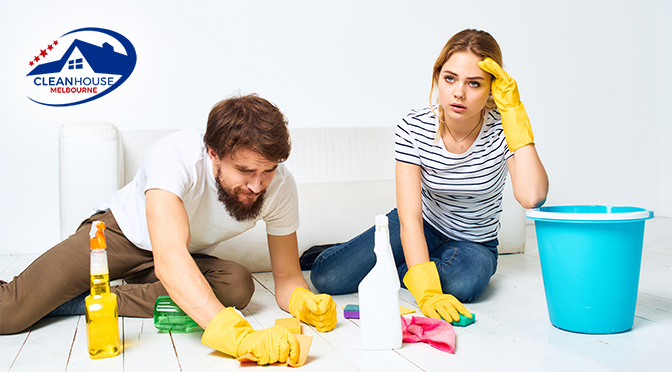 DIY Cleaning vs. Professional Cleaners
DIY Cleaning
DIY cleaning involves handling minor home routine cleaning yourself with the help of cleaning supplies. Even when you hire a professional cleaner, you'll want to equip your home with high-quality cleaning supplies to do some common home cleaning, such as regular wiping down of the surfaces.
Some of the basic DIY home cleanings include:
Dusting: Dusting involves regular wiping off of fine pieces of debris from surfaces. You can plan this task to make it easy for you. Dust one room at a time; and this can be done during your leisure time, such as while watching TV or talking on the phone.
Wiping and cleaning kitchen surfaces: This includes cleaning off debris and spills from surfaces and countertops.
Vacuuming, sweeping, and cleaning floors: Cleaning and vacuuming floors is one of the tedious cleaning tasks in the home, especially in a home with several floors and materials. You can aid your floor cleaning task with new technological advancements, such as vacuum cleaners and other floor cleaning supplies.
Cleaning bathrooms: Cleaning bathrooms can be tiring and overlooked. However, you can reduce the workload by dedicating a few minutes daily to clean up surfaces before taking your bath. This can be easier by stocking your bathroom with the required supplies.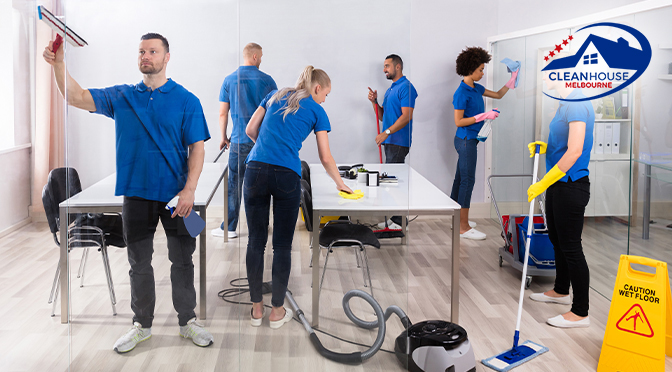 Professional Cleaners
Whether you're in search of reliable house cleaning or a high-end cleaning to enhance the hygiene level of your home or office, hiring professionals is always your best bet. Professional cleaning service helps in many ways and this is not limited to the following:
House cleaning is not an easy task, as it takes time and effort to even complete a room. When you hire professional cleaners, you save time and energy. They can care for your bedroom, living room, kitchen, and the bathroom. Professionals handle scrubbing and dusting your entire home space while you concentrate on your tasks.
It provides High-Quality Cleaning
One other benefit of considering professional cleaner over DIY cleaning is the exceptional result of experienced touches on your spaces. These professionals are equipped with the required equipment and are highly skilled to handle various household surface cleanings. Whatever you spend on professional house cleaning, it is worth every penny considering the high-quality cleaning you enjoy.
You enjoy Highly Experienced Touch
When you hire cleaning pros, you will enjoy professional touches because they are skilled in scrubbing and dusting all sizes and kinds of properties compared to DIY cleaning. They are experienced in tackling different challenges that may occur during cleaning your home and the right approaches to prevent such.
Your Home will be cleaned with Advanced Equipment
From basic tools, such as scrubbers and microfiber cloth to an advanced steam carpet cleaner, professional cleaners utilize advanced equipment and high-quality products to provide the best possible cleaning result without issues.
Quality Assurance
When you hire professional cleaners, the service gives you quality assurance for the cleaning services offered. You are sure of getting value for your money due to their quality service delivery.
Cleaning Projects that are Best Left to the Cleaning Pros 
Surface wiping, dusting, and scrubbing may be handled DIY, but some cleaning tasks may require special tools, supplies, and skills, and such tasks are best left for an experienced cleaner.
Some of these cleanings include:
Carpet cleaning: This type of cleaning requires a trained and skilled cleaner who first carry out an evaluation of your carpet pre-clean and analyse whether the carpet is heavily soiled or in high-traffic areas. The professional carpet cleaning company uses special equipment and supplies based on the evaluation of the carpet. Carpet cleaning is not what anyone can handle if you want quality cleaning. The hot-water extraction used by professional extract is grounded in dirt and sucks up more from the carpet to make the carpet dry quickly. Check our carpet cleaning services.
Upholstery: Furniture cleaning is one of the tough cleaning tasks in the home. Upholstery items are always subjected to daily wear and tear and if not properly cleaned, you may lose your investment quickly. Considering hiring a professional cleaner to deep clean your upholstery is the best option so far. A professional upholstery cleaning service uses high-quality cleaning supplies and equipment that match your special fiber or sofa. Check our upholstery cleaning services.
Blinds and drapery:  Blinds are always tricky to clean and the task can brighten up your room if properly handled. Using the service of a professional will make the process easy and faster. DIY drapery cannot give a good result. Drapery is usually dry cleaned, ironed, and re-hung by professionals.
Windows:  Windows (both interior and exterior) are best left for professionals to clean. Some windows are out of reach and only some special equipment used by professional cleaners can reach these areas. Check our window cleaning services.
Are You Ready To Hire A Professional Cleaner? 
At Clean House Melbourne, we offer top-notch home cleaning services to take the stress off your shoulders. From well-supervised cleaning to convenient online booking and the highest standard of customer service, we pride ourselves to deliver the best home cleaning services that are exceptional.